July 18, 2022
Cleonify Builds Efeeko, The Top Study Destination For Students
We are pleased when we build critical digital infrastructure for start-ups within and outside Africa. We are proud of our work for Efeeko, an E-learning platform that helps students study to pass their exams. Here's what we built and integrated for them:
– A learning management system
– Easy payment system
– An affiliate referral system
– A community forum.
We are thrilled to share that Efeeko has started onboarding hundreds of users.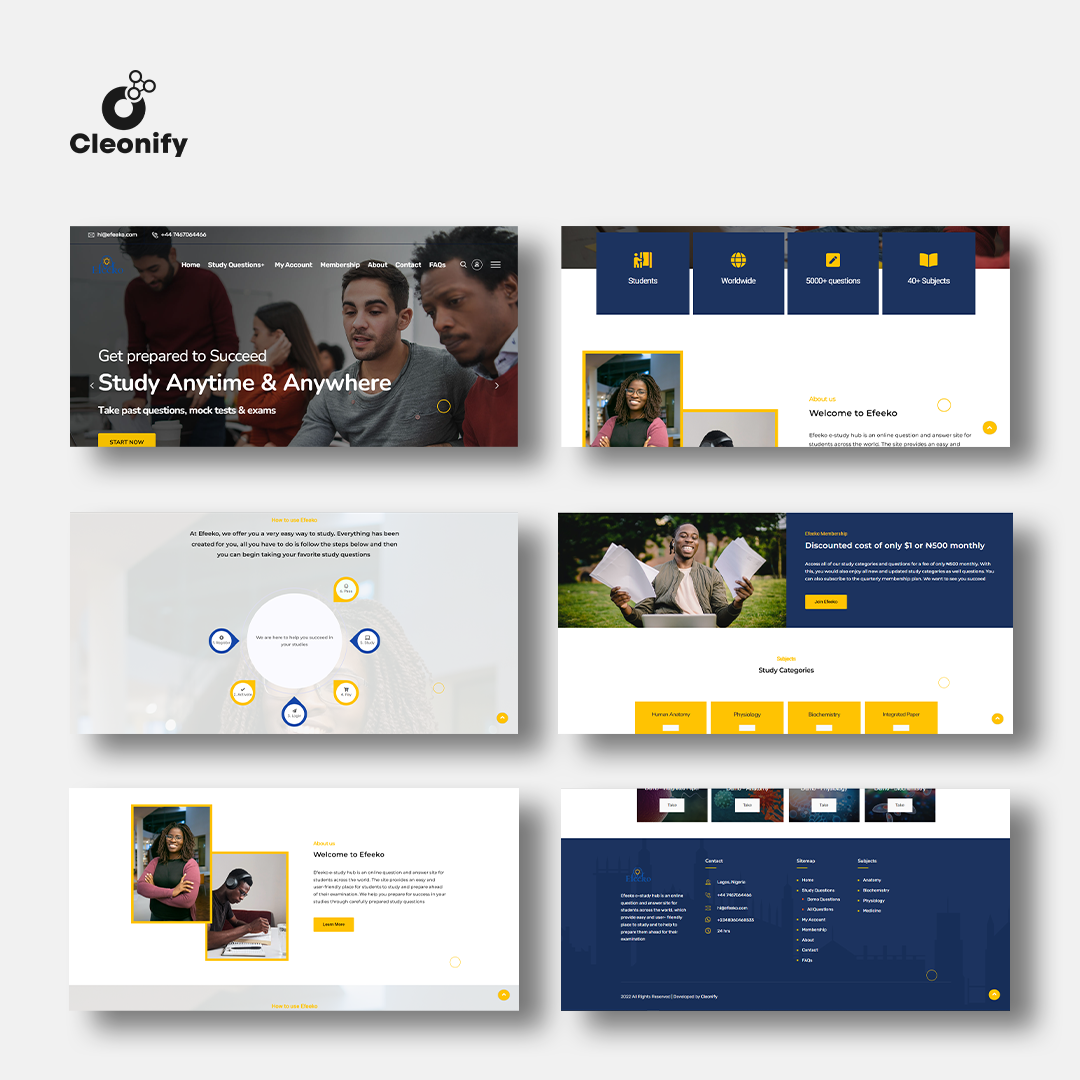 Check out what we did here – Check Website
Would you like your own platform like this?
Reach out to us now.
Send us a message or start here – offer.cleonify.com